Now that my new a-line skirt kits are out in the world, I wanted to post a few pics of what the skirt and scarf look like once you've stitched them up!

I recruited my lovely and talented spokesmodel Torie of Totinette to show off handmade skirt set #1, in the splashy pink and brown flower print...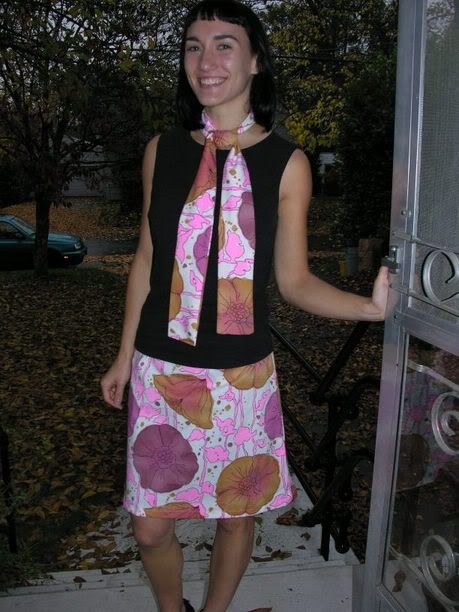 and here I am with the scarf in my hair: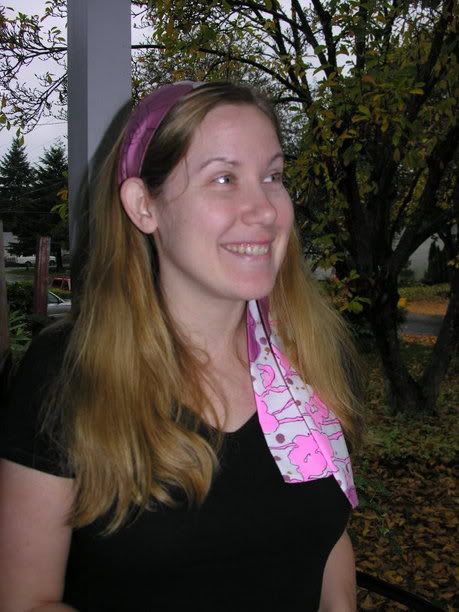 If you sew yourself one with the kit, I'd love to put a picture of you modeling your gorgeous creation up on my site... especially if you customize it with some cool appliques or trims :)

I love a-line skirts! They are so cute and flattering, and quick to make--you can create your pattern and then the finished skirt in just about an hour. And once you have the pattern, you can make yourself a closetful of skirts in a rainbow of colors.

Hooray for skirts!