The girls of PDX Super Crafty and I are super excited--our brand-new craft book is out! We put together more than 75 how-to projects--everything from sewing vinyl and making jewelry to creating your own shrines and cards--along with 101 sections to get you started with all kinds of crafty techniques.

Now you can buy signed copies of Super Crafty on our site!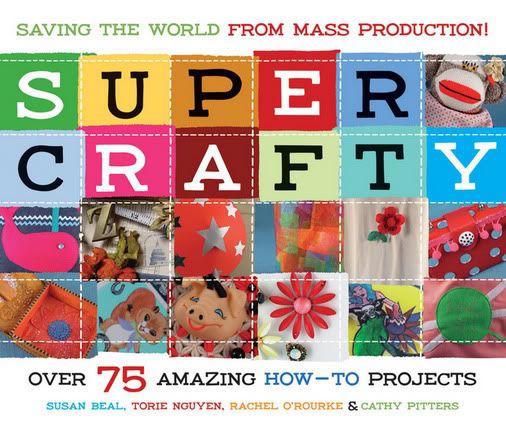 Our trusty web designers just did an amazing redesign of our collective website, too. We added new Social Craft Action ideas and Crafting for Profit info. In fact, there's new stuff all over the site--take a peek around :)

And if you're interested in the life and times of Super Crafty, check out our new blog:
super_crafty.

p.s. our book is now available on Amazon. It will be in cool stores everywhere by the first week of November, too.